Williams Field High School's Athletic Department is getting a major upgrade thanks to a local business owner.
Todd Prince, Owner and Operator of Prince Steel in Gilbert has donated more than $15,000 worth of storage and shelving equipment for the Williams Field High School Athletic Center just south of the football field and track. The gift comes as a trade-in-kind sponsorship and will directly benefit all outdoor sports programs for the Black Hawks including football, track, baseball, soccer, softball, and tennis.
Since the Athletic Center wascompleted in 2021, the school has used various rooms and areas in and around the facility to store their athletic equipment and practice supplies. But Head Football Coach Steve Campbell says that Prince Steel's generous donation is a much-needed upgrade to keep the teams more organized and extend the life of their equipment. "You have this beautiful building, but everything gets thrown in a closet or stored outside underneath the bleachers. It's amazing how fast you work through equipment. Now it's more functional and useful for more programs" said Campbell.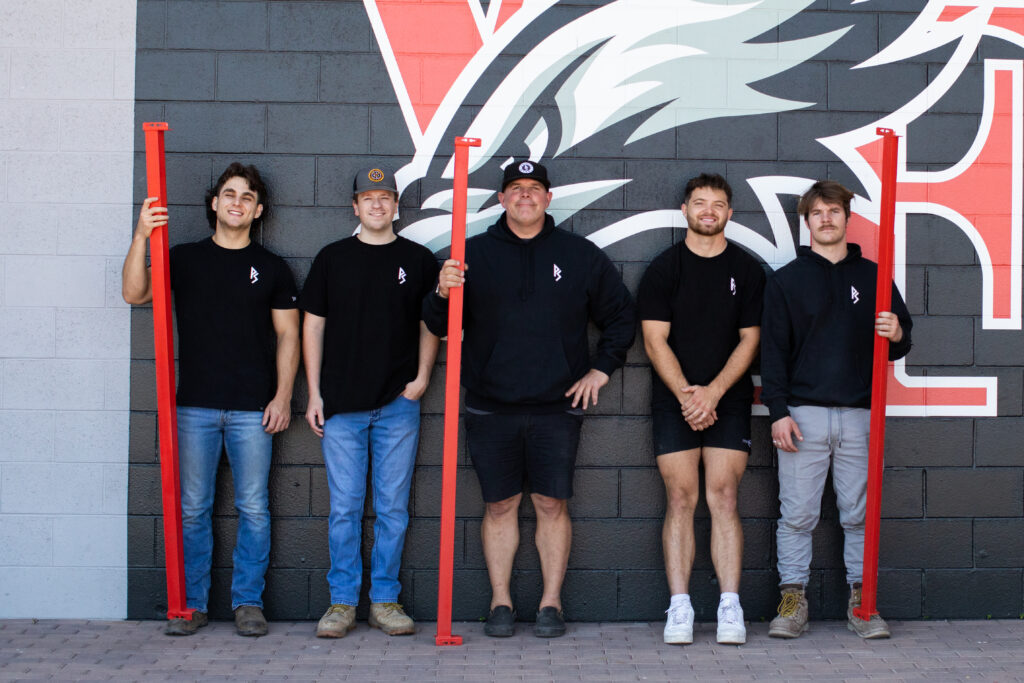 Prince Steel was founded in 2017 and specializes in warehouse shelving, steel and pallet racking, and custom warehouse storage solutions. Owner Todd Prince is a Gilbert resident and will watch his daughter (Saira) graduate from Williams Field High School this May. His son (Todd Jr.) wrestled for the Black Hawks and graduated in 2021.
"Somebody at the school had mentioned that they needed storage solutions for the Athletic Center and wherever there's a need, I always try to offer my services. We've been very fortunate with our business so I wanted to give back to a community that has given so much to our family."
Former Booster President, Michelle Bugg, was also there for the installation of the shelving. "Todd is a big part of the Williams Field community. When he asked if the school had any needs he could help out with, the answer was obvious. This gift doesn't just benefit the school and the athletic programs, but it means better stewardship of taxpayer dollars. Equipment just lasts longer when we take care of it."
The steel storage and shelving racks will be installed in the athletic training room, laundry area, and two storage areas on the north side of the Athletic Center.
Todd Prince can be reached at 480-433-1840 or [email protected]