Pallet Racking | Warehouse Racking | Steel Storage Racks | Industrial Shelving
Our Most Popular Racking Services & Products
We offer a wide range of products and services, but here are just a few of our most popular. All our products are crafted with high-quality, high-strength steel. Our staff is specially trained to create customized racking systems that are safe, durable, and perfect for the unique needs of your business.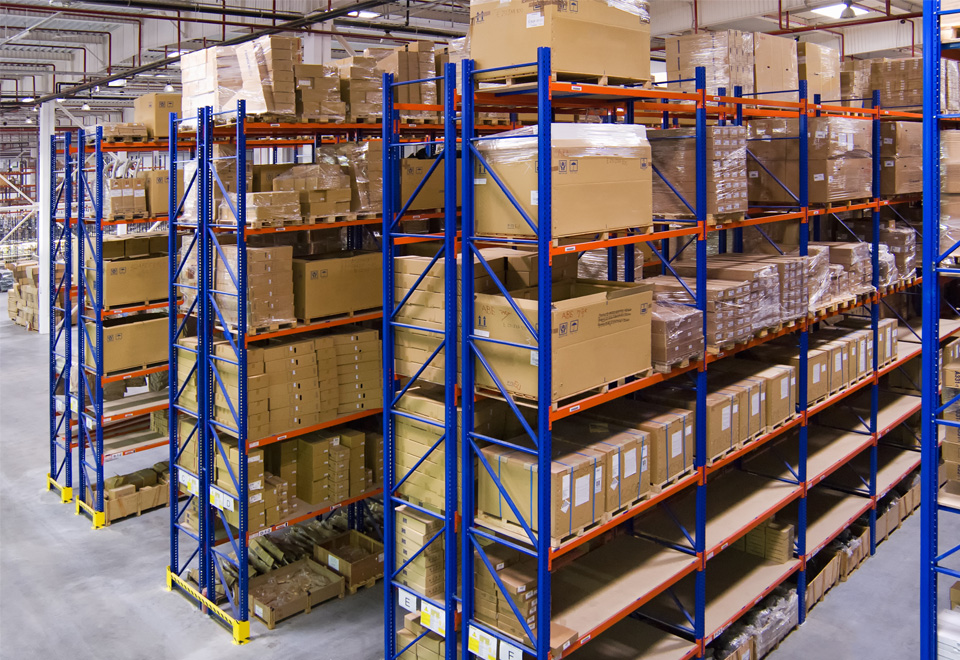 Pallet racking is one of our most popular products for a reason. These racks are the go-to product for functional flexibility since they can be configured for pallets of a variety of sizes. Our pallet racking gives you easy access to pallets for efficient inventory management and are made with high-strength steel for safety and durability.
Not everything can be stored on pallets. For inventory that is large, long, odd-shaped or bulky, cantilever racking is the perfect solution. Unlike other shelving options, cantilever racking was designed with no vertical obstructions for loading and unloading. Our cantilever racks are customizable to fit your unique needs and precision crafted for stability and safety.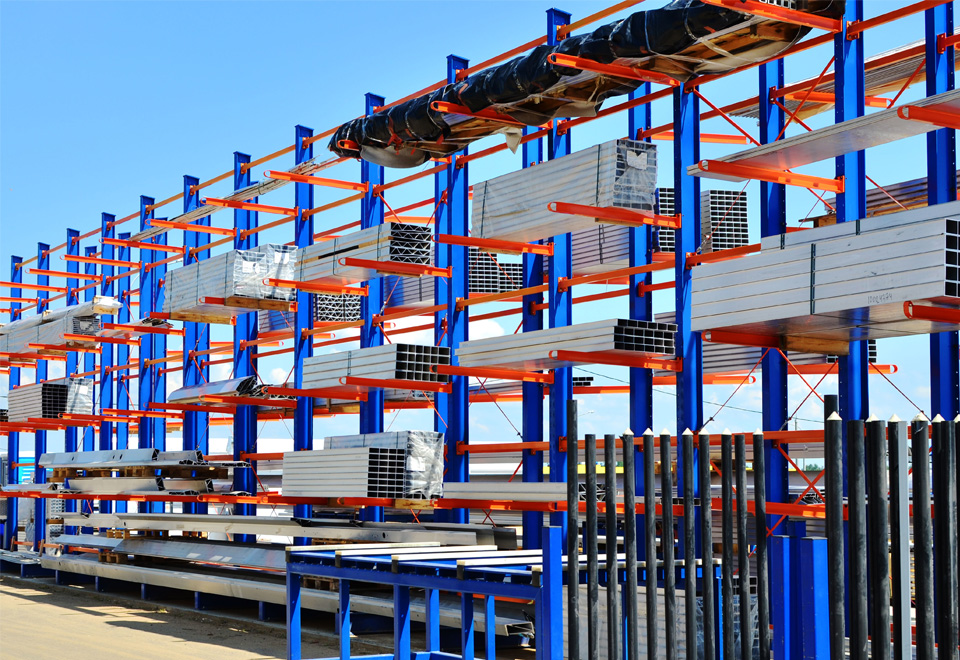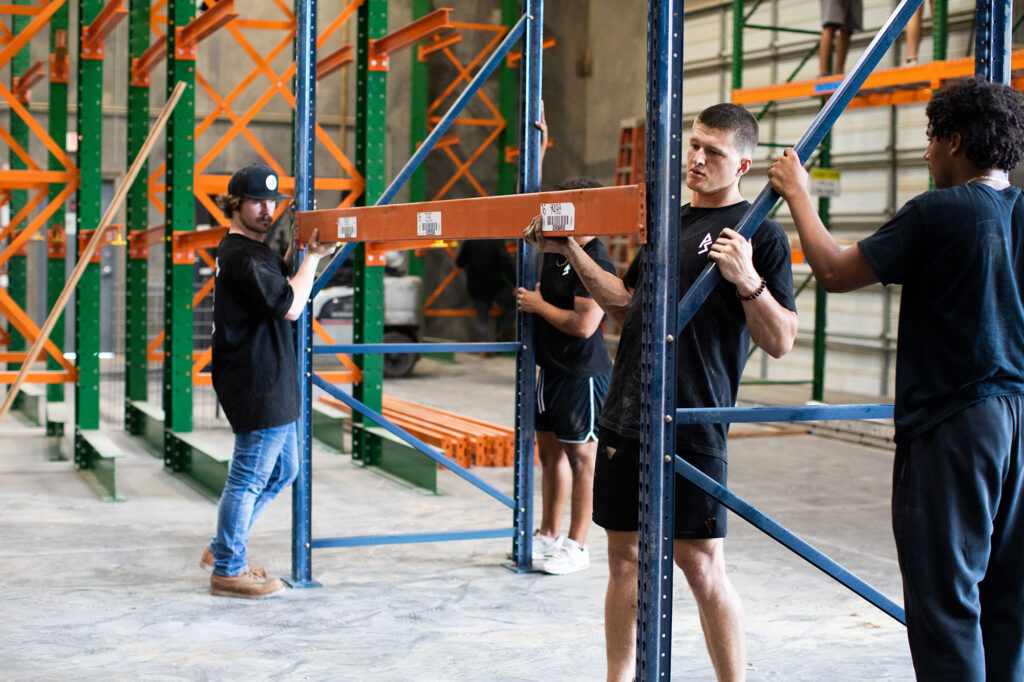 Got old steel racking that needs to be removed? No problem! Need help installing your new steel racking products? We can help! We'll install any order to your unique specifications. You can be assured that our installation technicians are the best in the business and are committed to quality and safety.
You need storage products specifically designed for what you do! Our carpet and turf storage racking is made specifically for long products like carpet, turf and vinyl rolls. These shelves offer a smooth surface for ease of loading and unloading inventory. As with all of our products, our carpet and turf storage racking is made from high-strength steel to offer the best strength and durability.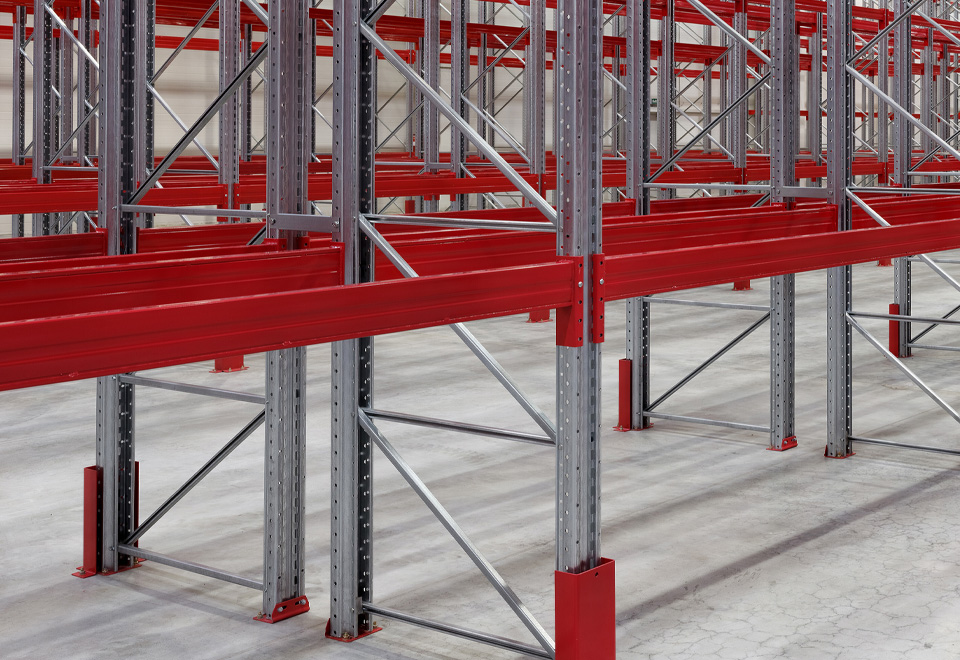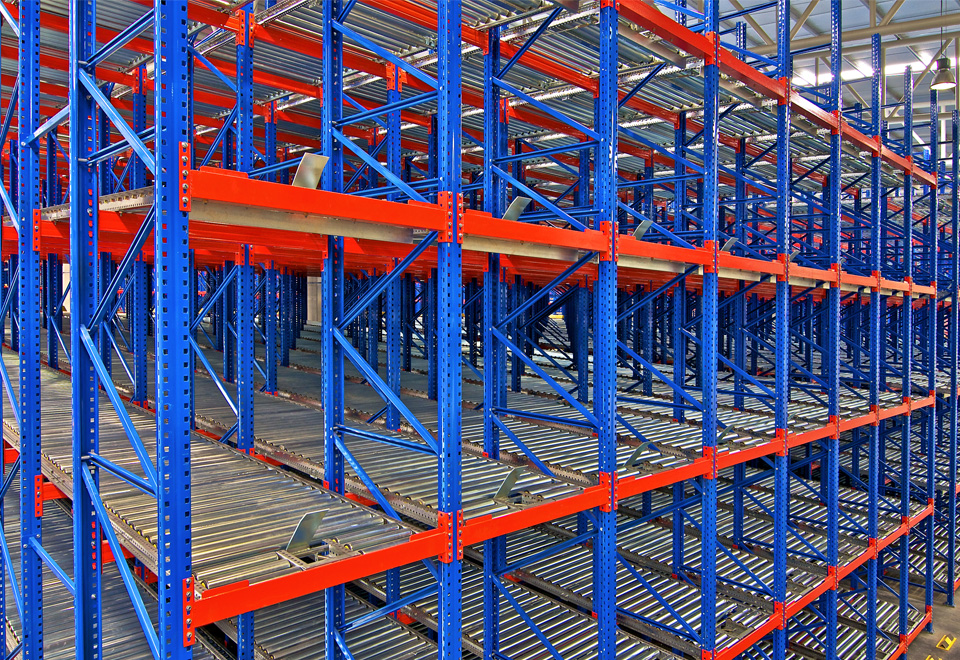 Maximize space and increase efficiency with gravity flow racking! Rather than relying on electric power or manual labor, our gravity flow racking relies on gravity to move products into position. Gravity flow racks can be specially configured to meet your unique needs. Contact us and we'll help you choose and design what's right for you and your business.
Automated Storage and Retrieval Systems
Automating your storage and inventory management is efficient and offers long-term cost savings. Talk to us about our high-strength steel racking products that offer automated capabilities. We'll put together a customized solution just right for the unique needs of your business.
We BUY and SELL used warehouse storage supplies! Call 480-405-0940